Feedback from our Kind Customers
Reviews & Testimonials
Quality product delivered as promised to Outback Qld. Comfortable & quality of print is amazing. A great Tropical Friday shirt! Amazing quality, a bucket hat that fits; a versatile print that suits everyone. Well done!
Tracy H.
Wellshot Hotel Shirts and Bucket Hats
I ordered 20 custom party shirts from island style 2 years ago. I was looking back through the email chain today, to find out what options I selected as I was extremely satisfied with how they turned out last time. When I was looking, I couldn't help but notice how seamless the entire experience was. Brilliant customer service as we worked together to bring this idea I had for a party shirt come to life before my eyes. A few easy back and forth emails was all it took for the design team to absolutely nail it. Could not recommend this company enough. I will never go to another custom party shirt shop again 😎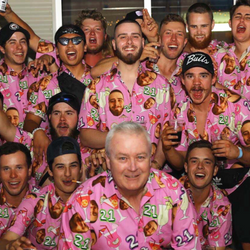 Chris P.
21st Birthday Party Shirts
We received the order and they have been incredibly well received across the board. So much so that we now have even more demanding interest.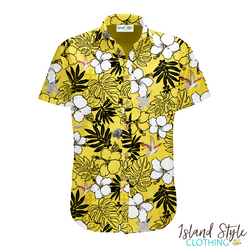 Ryan W.
1 Squadron RAAF
Very helpful and friendly to deal with. Great quality product. Highly recommend.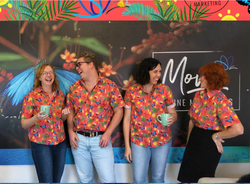 Karl G.
Move Online Marketing
OMG!!!! So happy!!!!! Here's the first photo of the joy you have brought to our lives!!!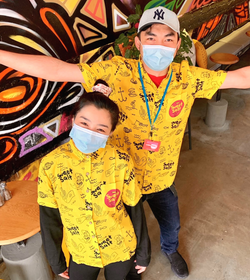 David C.
Sweet Salt Uniforms
I would recommend Island Style Clothing for any one, with my previous order for nephews shaving in 2 weeks time. Great way of styles and also if you asked them what design you want on the shirt they will do that and send to you for approval.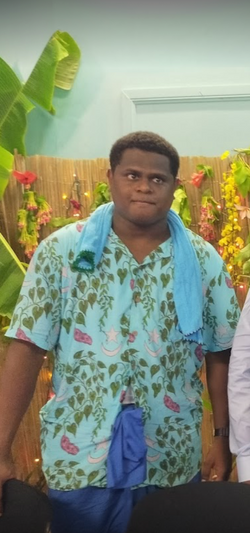 Abi M.
Traditional Ceremony
I just wanted to thank you for our custom shirts - they are fantastic. Everyone is really pleased with how light they are to wear and how well they hang. I cannot wait to see them en masse this weekend for our performance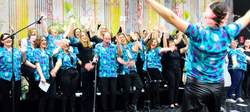 Jacqueline L.
Soul Song Choirs
Island Style clothing outfitting the Australian Team for the 2019 Pacific Games in Samoa and the athletes loved their shirts! They were worn in the Opening and Closing Ceremonies and were a big hit. The custom design incorporated Aussie and Samoan features in green and gold, making it very iconic and special for the Team. Great quality, service, designs... Can't go wrong! Thanks ISC team!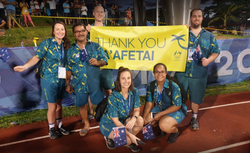 Suzy V.
Australian Olympic Team Shirts
A daily wear! Can't wait for summer!
Great product, described exactly how they are! Highly recommend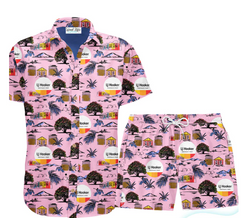 Liam A.
LJ Hooker Waihi Beach, NZ
Thank you - these products have been a huge success in our squadron.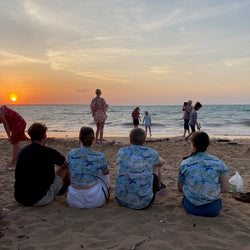 Nic B.
33 Squadron