Custom Hawaiian Shirts
Welcome to 'Custom Hawaiian Shirts'. We are a family-owned, female-led with an all female staff. We are business based on the beautiful Sunshine Coast, Queensland, Australia. We specialise in designing and manufacturing Custom Hawaiian Shirts and Shorts.
We started selling Hawaiian Shirts online in 2009 and with our very first range imported direct from Hawaii. We have come a long way since then, with much testing of products and styles. After many many requests for fully Custom Hawaiian Shirts we started designing our own bespoke ranges, offering fully custom designs of shirts, shorts, bucket hats, pet bandanas and more.
Our 'Island Style Clothing' website (ready stock) was getting a little cluttered, so we made a 'sister site' called 'Custom Hawaiian Shirts' to showcase our range of products and services.
We have now grown to the leading Custom Hawaiian Shirt supplier for Breweries, Hospitality, Surf Clubs, Sports teams and more in Australia! Our focus is on sustainable products where possible and we really like to add that 'Aussie twist' to our custom shirts by way of Australian flora and fauna. You can see many examples of our work in the Collections gallery in the main menu.
Situated on the beautiful Sunshine Coast, Queensland, our warehouse (photo above) is in Service Street, Maroochydore. Open to the public 4 days per week (but most days we will check emails). So please get in touch if you would like a chat or a tour as we have plenty of samples to show you. 
If you don't have time to wait for custom clothing (as it takes anywhere from 6-10 weeks depending on volume ordered and what is ahead in the production queue, please visit our sister store 'ISLAND STYLE CLOTHING' with lots of ready stock available. Note we offer bulk discounts for volume purchases.  click this link to view the new site.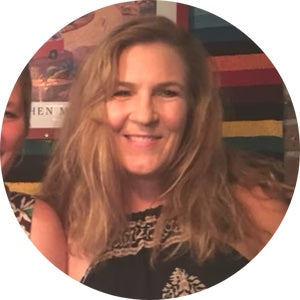 Debby
Founder (Mama)
Mumpreneur leading an all female team including two of her daughters.

She is able to focus on business growth and implementing new product ideas and marketing strategies as has such an amazing support team in all areas.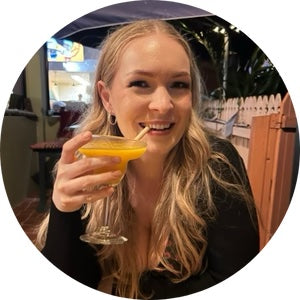 Emily
(Daughter) Custom and Corporate Sales Manager & Lead Designer & Photographer
Emily has worked for ISC since she left school and handles the large corporate orders, design and production process for our Custom customers. She leads our design team.
Customer Service with a smile sums her up well.
Olivia
Customer Service, Website Design, Design team, Social Media & Model.
Liv has worked for us since she was in High School and has grown and evolved as our business does.
She is an all-round on the design team, social media, web design, customer service, logistics and modelling.
Grace
(Daughter) Design Team
Grace is currently studying Graphic Design at USC (3rd year), and works for the family business part-time basis on the design team. .